Living Life with Spark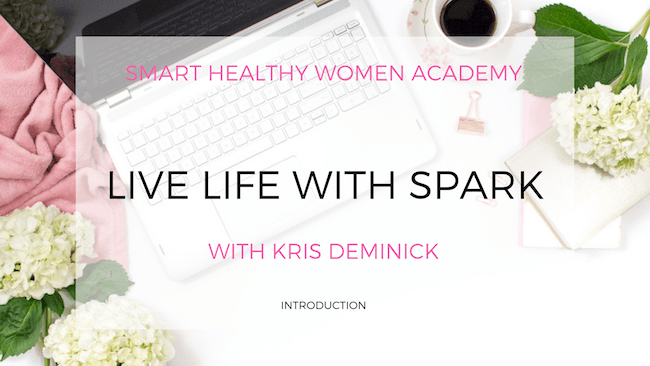 Video Transcript
Hi - I'm Kris, an internationally certified Life Coach, Pilates, Yin Yoga and Mindfulness Meditation Instructor, and a Writer.
But titles and accolades aside my mission is pretty simple - to see you choosing more joy and creativity and having the confidence to do so.
I'm tired of seeing bold women playing out bitter beliefs that they're not enough, destined to fail, or that it's somehow too late for them to make a change.
So I work specifically on strengthening the mindset needed to be brave and bold in our self-expression; to replace the burdens and burn out, the stress and the struggle with Spark.
In this four part video training series. I'm going to guide you to not only explore what ignites your spark, but to prioritize it and then do more of it.
This is part of the method I use in my one on one coaching and in workshops and it works.
I've had clients rediscover lost passions, take action on courses or qualifications that they've done nothing with, release their creative work into the world or simply just live more playfully.
I know firsthand the power of reconnecting to the potent spark of self-expression that is within you and I cannot wait for you to feel it too.
It's time to get out of your own way and into your own playground.
But before we go any further I just want to call out this word: creativity.
If you've heard that and you thought "Oh no Kris, that's not me I'm not creative. I'm in the wrong place", hold up!
There is no such thing as a non creative.
I firmly and truly believe that just because you don't paint or sing doesn't mean there is not a joy in you that is ready to come out expressing yourself in some way.
Proceed with curiosity and you will find it.
Each of these four steps comes with a video training and a downloadable pdf for you to complete.
They're best done in order but you can always come back and expand or redo a step.
So are you ready?
Let's Ignite Your Spark.
Living Life with Spark with Kris Deminick
How to navigate this course
First, download your workbook